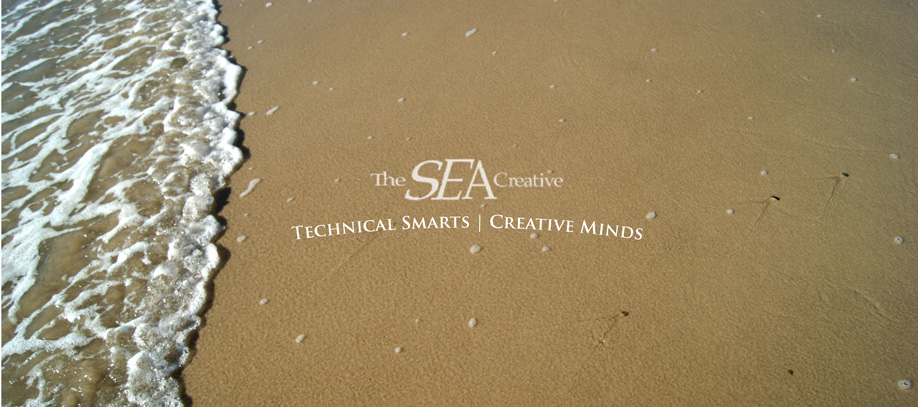 At The Sea Creative, we believe the secret to great business revolves around providing premium products & services at reasonable prices. This is a solid foundation, "The Cream Always Rises to the Top" as they say. With this philosophy in place, one of the next best tools for modern day business is a website. This is your online presence within the cyber world of which 85% of Australian people have access to now. It's important to keep your website design fresh, elegant and modern to provide an edge over your competitors, just the same as you would your office or shopfront. The photography, branding & content of your site all produce an image and spark up emotions in your customer's mind relating to your businesses vision, work ethic & reputation - your story.
Have you ever found a business website that ranks on page one in Google, only to find that it has a prehistoric design when you click on the link? Or maybe the site screams DIY job (which probably took the "website developer" countless hours to create), with images not positioned the best or responsive on mobile devices, and content looking tacky. Who would you rather do business with? The brand with the fresh modern site that screams professional service & quality... or the business with the shonky site that looks like its owners are not overly worried about the face of their business and possibly the service they provide at premium prices. This is what it comes down to, it's all very well and good for a business or e-commerce website to rank on page one in Google or be promoted all over social media... however at the end of the day, you are up against all the other businesses in your niche, and having a sound website design can definitely provide an edge.
So who is your ideal customer? Our WordPress/Squarespace designers & developers custom build your website with this ideology in mind so we can attract your dream clients. What is the vision for your business? How do you want your visitors to feel when they come to your site? - Perhaps even the first contact they have with you. What first thoughts do you want to drift into their mind? How easy should the navigation be? Ultimately, what impression do you want to give off? An exceptional website designer should take all these things into consideration.